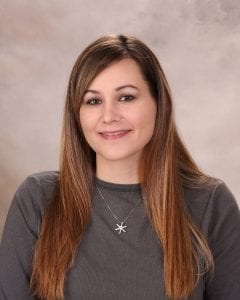 Lady Sarah Sullivan is Stacy's right hand to the Queen!  As our Real Estate Office Administrator, Property Manager, and Buyer's Agent in Training, Sarah wears almost as many hats as Stacy.
Sarah has nearly 20 Years of experience as a Real Estate Paralegal on "the back side" of the transaction she says.  She loves being on the front end so much better!  We are blessed to have her amazingly strong organizational skills serving to keep our transactions, tenants, and maintenance men in order.
Handling a high volume of multiple and varied responsibilities is Sarah's super power.  She rotates through the days switching between her Real Estate hat and Management hats and she wears them ALL so well.
Sarah has found her new forever work home with her Peace of Mind family and can't wait to help her clients find their new home to love for their families!