ABOVE - Our Beautiful Building after our Renovation.
I can't say the Ugly Brown House Any more to help people find us.
Come by and check us out and enjoy a cup of Coffee, Tea or Cocoa with us!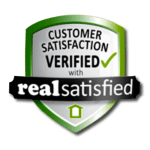 Stacy was a welcome voice of reason during a very difficult transition. she remained cool as a cucumber despite my anxiety. I could not have asked for more, professional , experienced , kind and understanding Realtor. Thank you Rachel Courtemanche.