I Made This No-Sew Window Seat Cushion for Just $50, and It Only Took Me 20 Minutes
It's my new favorite spot!
I recently moved into a new apartment, and when my partner and I first saw it, we fell in love with the giant window in the living room almost immediately (hey, they're hard to come by in NYC!). With its deep sill and a view of the park next-door, I knew it was perfect for a 
window seat
—I could just picture myself curled up with a good book and a cup of tea, plus it was sure to become 
our cat
's new favorite spot. 
But
…we didn't exactly have the budget to have something custom made to fit, and hours of online browsing proved that cushions in the right dimensions just didn't exist. It was time to figure out a DIY solution.
The first thing I needed to determine was how it would be filled, and foam seemed like the best bet. I did some research and found a roll of multi-purpose foam at Home Depot for $25 that was wider and longer than my window, so I knew it would be easy to cut it down to fit. Next was the cushion cover. I have pretty solid sewing skills, but without a sewing machine, a cushion cover seemed like more work than I wanted to put in. A search for no-sew window seat cushion tutorials led me to DIYs that used plywood and a staple gun, but I didn't want to have to worry about getting wood cut to fit the window or buying a staple gun, since we didn't own one. The more I thought about it, the more I realized that the only parts of the cushion that would be visible were the top and the front—the whole point was for the cushion to take up the whole width of the window, so the sides would be hidden anyway. I decided to just fold the fabric strategically around it and pin it tight, essentially like wrapping up a present. I wasn't sure it would work, but in the end, I was so happy with how it came out. Here's how I did it:
You'll need:
Foam that's at least 3″ thick (anything thinner might not be too comfortable!)
Large safety pins
Tape measure
You'll also need your preferred method of cutting through the foam. I used scissors because I admittedly didn't think this part through ahead of time, but that was a challenge, to say the least. A small hand-saw or electric knife would probably work a lot better!
Step 1: Measure your window sill
Measure the width of the inside of your window from edge to edge. You'll want a pretty exact measurement so that the cushion fits snugly inside and doesn't move around. Then measure the depth. I subtracted an inch from the depth measurement so that my cushion wouldn't hang over the sill and the edge of the window sill would still show just a bit, because I thought it looked neater. My sill is 58″ wide by 18″ deep, so I used 58″ by 17″ as my measurements.
Step 2: Purchase foam and and fabric to fit
For the foam, find a roll that is wider and longer than your window seat so you can cut it down to size. The foam I used was 24″ by 72″ and would likely work for most windows. Then, use your measurements to determine how much fabric you need—if you're using 3″ thick foam like I did, you'll want the fabric to be at least 6 inches longer than the long side of your foam, and more than double the width of the foam. Because the measurements I was working with were 58″ by 17″, I ordered two yards of my chosen fabric.
Step 3: Cut the foam to fit
Mark out your measurements on your foam—I found it helpful to draw out the full lines of where I was going to cut, since it can be difficult to cut foam in a straight line without a guide. Then, cut using your tool of choice.
Step 4: Wrap foam in fabric and pin in place
Now, for the easy part: You're going to wrap the fabric around your foam just like you're wrapping a gift. Place the fabric on a clean surface with the outside facing down, then lay the foam in the center of it. Start by wrapping the bottom side up, and pin it into the foam in a straight line.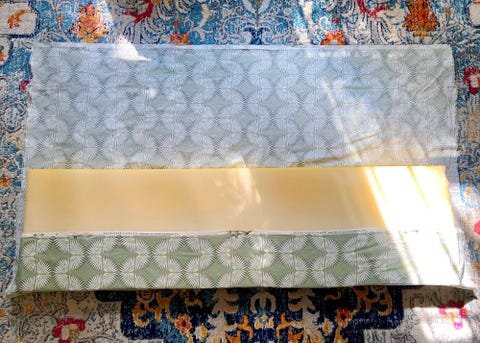 Once you've got the bottom half pinned, pull the top taut (it's helpful if you have someone to hold the foam while you do this for a tighter fit) and around the foam until it overlaps the fabric you just wrapped over the bottom. If the fabric is too long, you can fold it under or trim it. Pin in a straight line.
Next, you'll need to wrap up the sides of the cushion. Start by folding in the shorter sides, then fold the top down (or bottom up—whatever is easier for you!) and pin into the foam, pulling taut. Fold up the other half and pin in place, again, pulling taut as you go.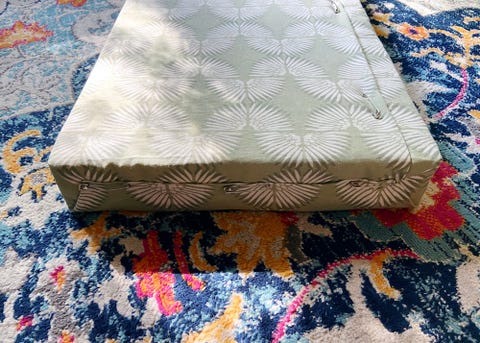 Repeat on the other side, and voila! You officially have a finished no-sew window seat cushion.
Step 5: Place on window and style
Place the cushion on your window sill, pinned side down. It should fit perfectly, and all that's left for you to do is to style as you please. We added some throw pillows to make it feel cozier and to have back support on hand for when we do want to sit in the window. Drinking tea and looking out at the park is just as lovely as I imagined, and as you can see, the cat is pretty pleased. Not bad for a project that cost $50 and took about 20 minutes to complete!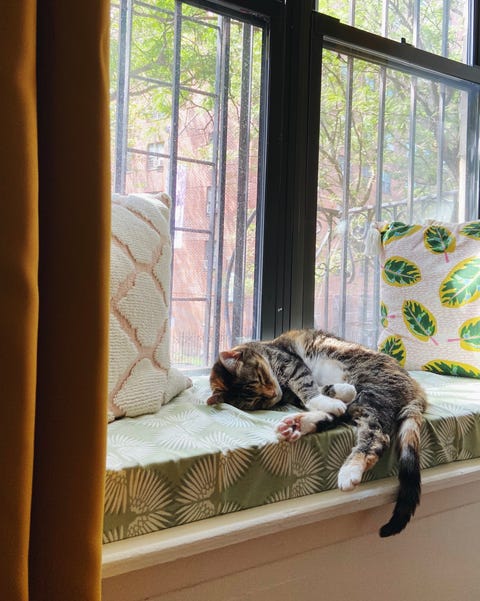 Cali napping in her new favorite spot after a long morning of bird-watching.
Note: You may find that the fabric is a little loose when you're done pinning it or with use over time, especially if you have a cat who's an avid bird-watcher—if that happens, just undo your sides and top layer pins, pull tighter, and re-pin for a better fit. I've found it's also super easy to just smooth out the fabric by hand when it's on the sill for a quick fix.
---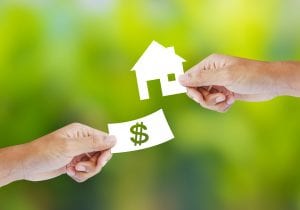 MA Single-Family Home, Condo Prices Surge in January to New Highs
Median condo price surpasses single-family price.
PEABODY, February 26, 2020 – Massachusetts single-family home and condominium prices surged in January on a year-over-year basis, as the local housing market continued its upward climb at the start of the new year, according to a new report from The Warren Group, a leading provider of real estate and transaction data.
Last month, there were 3,507 single-family home sales recorded in Massachusetts, an 8.1 percent increase from January 2019 when there were 3,244 transactions. Meanwhile, the median single-family sale price increased 6.8 percent on a year-over-year basis to $393,000, up from $355,000 in January 2019 and a new all-time high for the month of January.
"The considerable momentum in the single-family housing market in 2019 clearly has carried over into the new year," said Tim Warren, CEO of The Warren Group. "The median sale price of $393,000 marked an all-time high for the month of January, and if this is any indicator, we can expect 2020 to be another record-setting year for Massachusetts real estate."
In January, there were 1,517 condominiums sold, compared to 1,248 in January 2019 – a 21.6 percent increase and the most transactions recorded for the month of January since 2007. The median sale price followed a similar trend, rising 12.4 percent on a year-over-year basis to $399,000.
"The median condo price surpassing the median single-family home price is truly a rarity," Warren continued. "The last time this occurred was in March 2018, and has now occurred just five times in history. Newly built and renovated condos are driving the market – especially in the Greater Boston area – and commanding higher prices."
---
---
Spring housing market could be 'coolest in recent years,' Realtor.com says
PUBLISHED WED, FEB 27 2019 • 12:10 PM EST | UPDATED WED, FEB 27 2019 • 6:25 PM EST
Diana Olick
KEY POINTS
The median price of a home listed in February jumped 7 percent annually to $294,800, according to Realtor.com.
The increase came as the number of listings rose 6 percent, with an additional 73,000 listings compared with a year ago.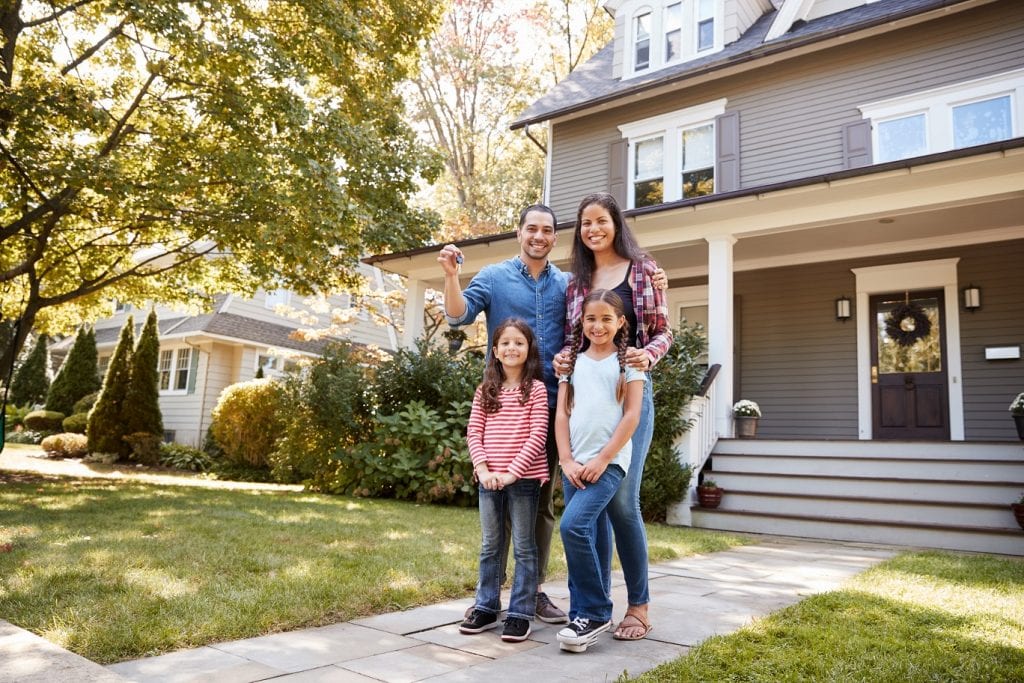 The supply of homes for sale is finally rising, but fewer buyers are able to afford these homes. That could result in a much slower spring market.
Spring is usually the high season for housing, but high home prices have been taking their toll for months. The numbers point to potential trouble ahead.
The median price of a home listed in February jumped 7 percent annually to $294,800, according to Realtor.com. The price increase came as the number of listings rose 6 percent, with an additional 73,000 listings compared with a year ago.
"This is the fifth consecutive month that we've seen housing inventory increase, especially in large markets," said Danielle Hale, Realtor.com's chief economist.
Buyers did come back in January, with signed contracts jumping a wider-than-expected 4.6 percent month to month, according to the National Association of Realtors. Most point squarely to the drop in mortgage rates that occurred in December as the cause for the rebound. Gains were strongest in the South, where prices are relatively low, and weakest in the West, where they are highest.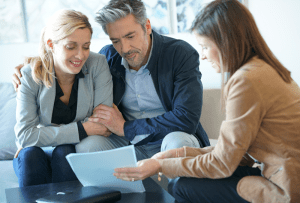 Volume nationally, however, was still lower than in January of last year.
"That's a sign that while housing is going to pick up from late 2018′s sluggish level, which we expected given lower mortgage rates, it's still at a slower pace than we what saw in early 2018. Affordability continues to be a challenge for first-time buyers," added Hale.
The biggest supply increases were in the nation's 50 largest metropolitan markets, where inventory overall was 11 percent higher. The West Coast led the way, with San Jose seeing a 125 percent increase in the number of listings. That is likely because more of these pricey listings are going unsold and piling up.
Seattle, also an overheated housing market, saw an 85 percent jump in listings, followed by a 53 percent increase in San Francisco, 39 percent increase in San Diego, and 36 percent increase in Portland, Oregon.
Slashing prices
Sellers are starting to respond by cutting prices. In February, 39 of the 50 largest markets saw an increase in share of price cuts, according to the report. Las Vegas saw the biggest change, a 19 percent jump in the number of sellers slashing their asking prices. That is absolutely due to higher supply.
By the end of January, there were 7,254 single-family homes listed for sale without any sort of offer in Las Vegas. That's up 95 percent from one year ago, according to the Greater Las Vegas Association of Realtors.
Supply nationally, however, differs dramatically by price point. In February, the number of homes priced at or above $750,000, which is close to three times the national median, increased by 11 percent annually, according to Realtor.com.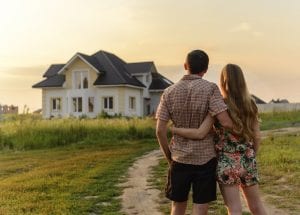 The opposite is happening at the entry level. The supply of homes priced at $200,000 or below has decreased 7 percent year-over-year, indicating that availability of affordable homes will remain an issue for many potential buyers, especially first-time buyers. The share of first-time buyers fell in January, according to the National Association of Realtors.
"I think the spring housing market will see some signs of a rebound, but it will be slower than expectations, slower than what homebuyer demand would suggest and that's because housing has these structural headwinds that are not going away, even when interest rates are going slower and even as wages are going up. The structural issues are on the supply side," said Nela Richardson, a senior investment strategist at Edward Jones.
The nation's homebuilders are not helping much at the entry level, as they continue to focus on the move-up market. Housing starts and builder permits have shown no major growth and continue to sit at historically low levels, especially given today's high demand from millennials.
"Looking forward, we continue to point to a more mixed set of fundamentals that will likely result in the housing market recovery continuing at the more tepid pace than seen over the last 1 to 2 years, led by job growth remaining positive although decelerating, credit continuing to ease at a modest pace, affordability declining and new home inventory rising," wrote Michael Rehaut, a housing analyst with J.P. Morgan.
---
MA Single-Family Home Sales, Median Price Climb in February
Condo sales up as median sale price edges lower.
PEABODY, March 27, 2019 – Massachusetts single-family home sales spiked on a year-over-year basis as the median sale price reached an all-time high for the month of February, according to a new report from The Warren Group, publisher of Banker & Tradesman.
Last month, there were 2,810 total sales recorded in Massachusetts, an 8.7 percent increase from February 2018 when there were 2,585 transactions. This marked the highest number of sales for the month of February since 2016. Meanwhile, the median single-family sale price increased 7.4 percent on a year-over-year basis to $365,000, which marked an all-time high for the month of February. Year-to-date, there have been 6,044 single family home sales with a median sale price of $365,000.
---

First Down Program
Financial Assistance for Homebuyers in Rhode Island
In an effort to assist potential homebuyers afford the costs of buying a new home, Rhode Island Housing (RIH) established the First Down Program, a forgivable loan secured by a second mortgage that targets the six Rhode Island communities most affected by the foreclosure crisis: Providence, Pawtucket, Woonsocket, Warwick, Cranston and East Providence. The program aids first-time homebuyers with $7,500 in down payment assistance.
Eligibility Requirements
The First Down Program is available to eligible, first-time homebuyers who:
Are purchasing a one- to four- family home or condominium.
Meet Rhode Island Housing loan and income limits.
Are financing their first mortgage through a participating lender or Rhode Island Housing.
Plan to occupy the home as their primary residence.
Loan Limits
The down payment assistance of $7,500 is forgivable after five years of owning the home, as long as borrowers use it as their primary residence (i.e. buyers do not need to repay the amount if they reside in the home for five years). The maximum loan limit allowed is $424,100 for a one- to four-family home or eligible condominium.
Income Limits
n eligible first-time homebuyers' annual household income must fall under the minimum of $87,360 for a 1-2 person household, or $101,920 for a 3+ person household.
The First Down Program is only available to borrowers financing their home with a Rhode Island Housing first mortgage, available through their network of participating lenders and the Rhode Island Housing Loan Center. RIH requires that a portion of First Down loan be repaid if buyers sell, refinance, or transfer their home within five years of closing the loan.
*The Rhode Island Housing determined the targeted areas that would be eligible for the First Down program by evaluating all communities in the state at a zip code level. RIH identified which areas had higher than average indicators of seriously delinquent mortgage loans, negative equity, distressed sales, short sales, foreclosure rates and vacant homes.