Peace of Mind Property Management & Real Estate, Inc. will provide you with thorough oversight of your property, while treating you with world-class customer care, at a nominal fee of just 10% of gross rent potential. Leasing Services are discounted for full service clients by 25%. We provide genuine, innovative service excellence where we embrace your properties as if they were our own. Here's what you'll receive as a comprehensive, full service management package:
Financial Administration
Collect security deposits & hold in separate escrow account
Collect, post & deposit rents
Receive, post & pay all property bills
Determine who has not paid rent
Send notices of non payment & late fees
Reconcile property checkbook
Produce budgets & cash flow forecasts
Produce monthly, yearly & tax report packages
Property Oversight
Ensure property is properly protected ~ insurance, weather, fire, etc.
Coordinate required capital improvements
Property inspections
Compliance with federal regulations
Tenant Solutions
Advertise & show rental units
Screening, selection & leasing
Maintain all communications
Prepare rental documents & related forms
Ensure compliance with Rental Agreement terms
Perform inspections upon vacancies
Evict problem tenants
Maintain tenant files
Maintenance Satisfaction
Secure, monitor & pay maintenance vendors
Receive all request calls & coordinate with appropriate professional
Organize necessary services, such as yard cleanup & snow removal
Manage Rental Turnovers
24 HOUR RESPONSE
Our well-trained call center staff is able to quickly assess the extent of an emergency so as to minimize damage, protect your investment, and free up your time and energy so that you can enjoy your life and rest easy.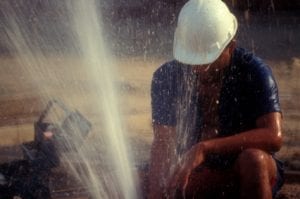 Full Service Management Portfolio
Our Current Full Service Management Portfolio consists of 20 clients, 26 buildings, and over 120 units.  We are based primarily in Northern Rhode Island and just across the border in Massachusetts.
Elm St, Woonsocket, RI

Burnside Ave, Woonsocket, RI SOLD

Dulude Ave, Woonsocket, RI SOLD

Elm St, Woonsocket, RI

St. Barnabe St, Woonsocket, RI

West Park Place, Woonsocket, RI

Grove St, Woonsocket, RI

Bellevue Ave, Woonsocket, RI
Hamlet Ave, Woonsocket, RI SOLD

Cote Ave, Woonsocket, RI

Willow St, Woonsocket, RI

Rebekah St, Woonsocket, RI SOLD

Estes St, Woonsocket, RI

Mill St, Woonsocket, RI SOLD

Libbeus, Woonsocket, RI SOLD

Cato Ave, Woonsocket, RI SOLD
Lincoln St, Woonsocket, RI SOLD

Elm St, Woonsocket, RI
Homestead Ave, North Smithfield, RI SOLD

Baxter St, Pawtucket, RI
South Main St, N. Attleboro, MA SOLD

High St, N. Attleboro, MA SOLD

Walden St, Cambridge, MA SOLD

Linden St, Chicopee, MA
Out of State Clients represented by: MA, DC, VA, NC, CA
International Clients represented by:
China, Japan, France, Germany
(Our reference list can be obtained by opting in on the home page to receive our Client Prospect Packet or email Stacy at pompmre@gmail.com for a copy.)